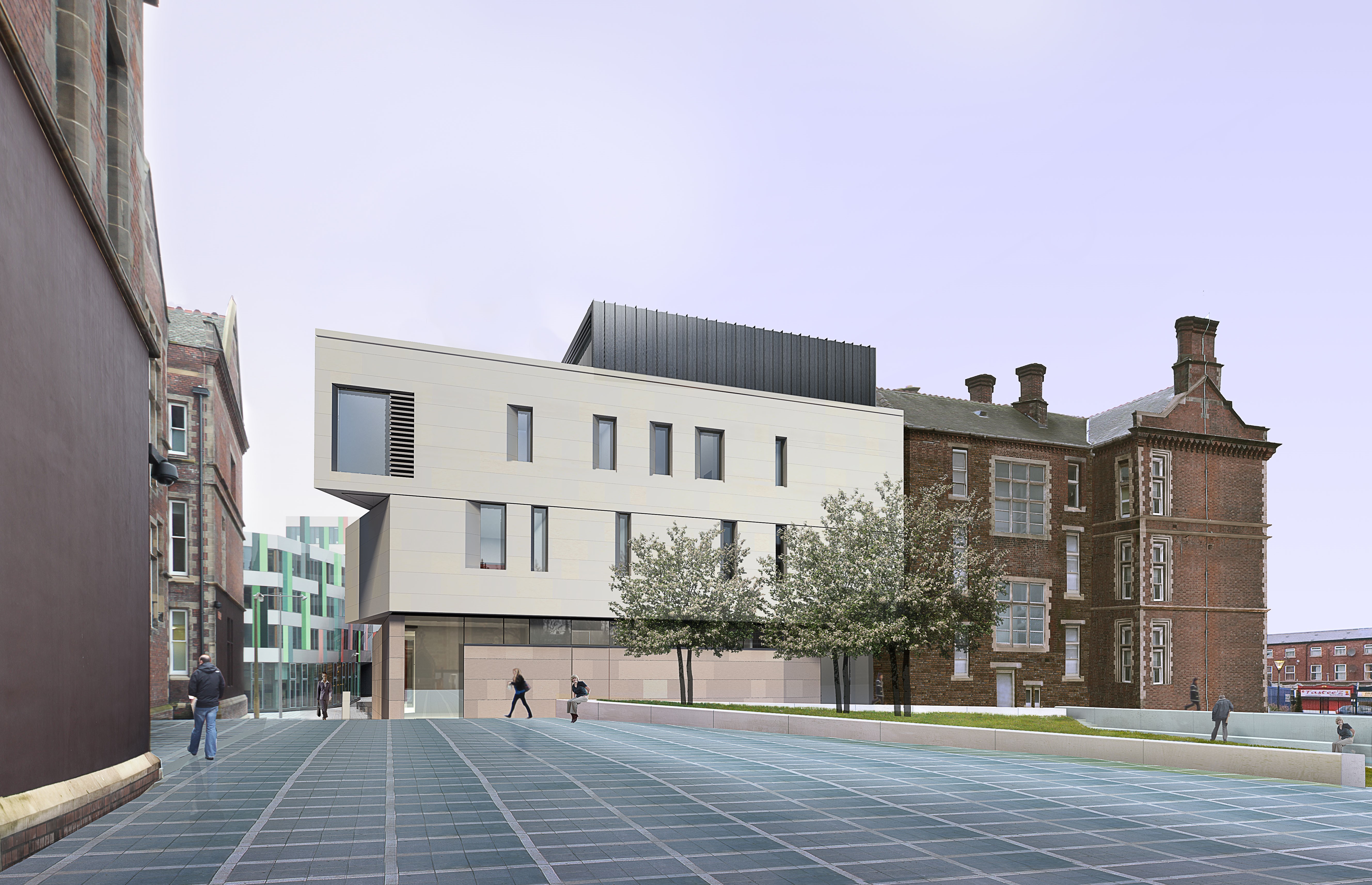 The Edwardian wing of the old Jessop Hospital for Women is the later addition (1900) to the original Victorian wing (1878) which refurbishment was completed in 2009.
The demolition of the later additions to the hospital made over the 20th century in 2007 when the site was acquired by the University of Sheffield, opened up for the first time a pedestrian thoroughfare between the two historical hospital wings, connecting the east and west parts of the University of Sheffield.
The vision was to refurbish and extend the derelict Grade II listed Edwardian wing into a new state-of-the-art learning hub for the University, to provide a variety of flexible teaching and learning facilities for students and staff. The new stone clad extension respects the planar nature of the Edwardian facade, conscientiously covering the scars of the recent demolitions on the east.
To the south, the extension becomes highly articulated with a series of visually intriguing play of planes, animating the new route between the Victorian and Edwardian Wings. Dana led the project while at RMJM from Stage B to Planning and Listed Building Submissions. The scheme was granted Planning and Listed Building Consent in 2009.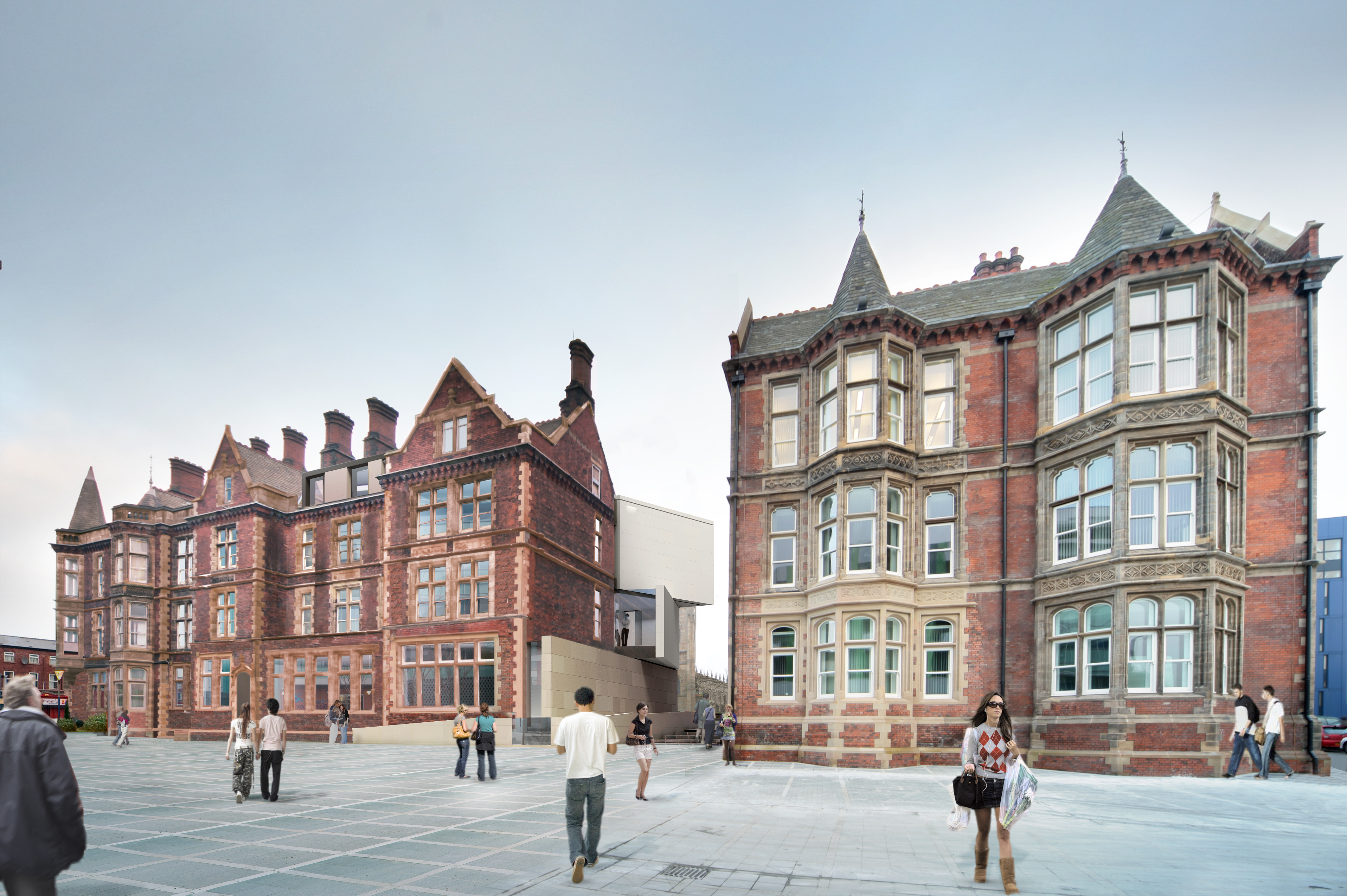 Graphics © Glo and RMJM