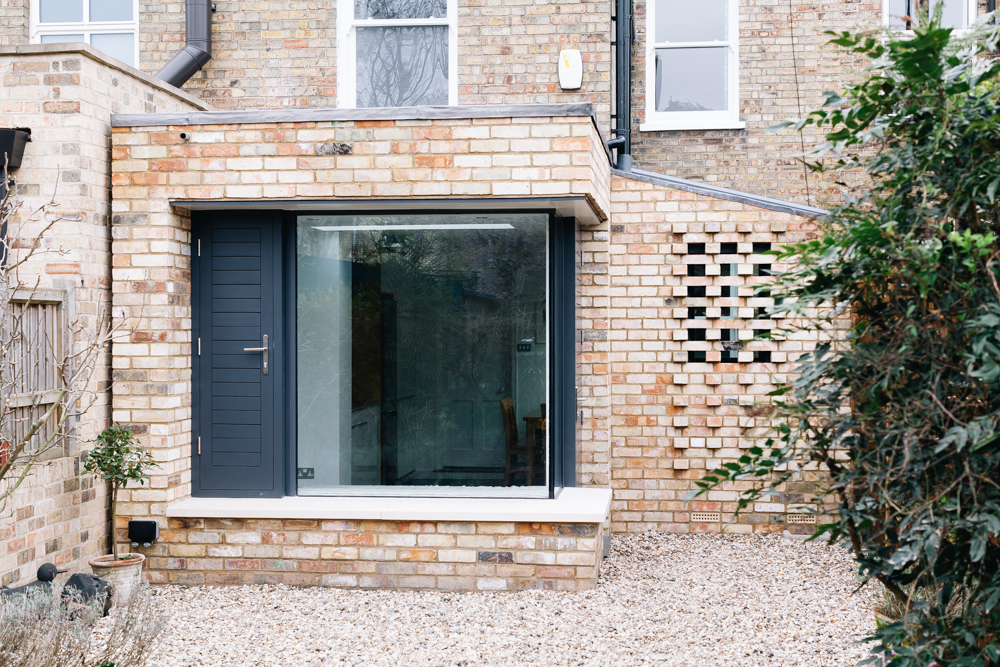 The Butler house consists of the remodelling of part of the ground floor of a three-storey Victorian terraced house in the Romsey Town Conservation Area, home to an artist and his family.
The client's brief may have been modest in scale but it had high aspirations. We were asked to reorganise and enlarge the existing ground floor kitchen and dining area at the rear of the house to create a daylit living and kitchen area with a greater visual connection to the garden.
A side extension to the existing kitchen with a sloping structural glass roof infill has put to better use the existing dark under-utilised side return. With a new sloping glazed roof, the height of the party wall is restrained thus minimizing impact on the neighbouring property. A new reading room juts into the back garden. Along with internal and external built-in seating protected by a deep projecting overhang, the garden room is a haven of seclusion that will be enjoyed all year round. Completed winter 2016.
Photos © Alessandra Spairani