September 2023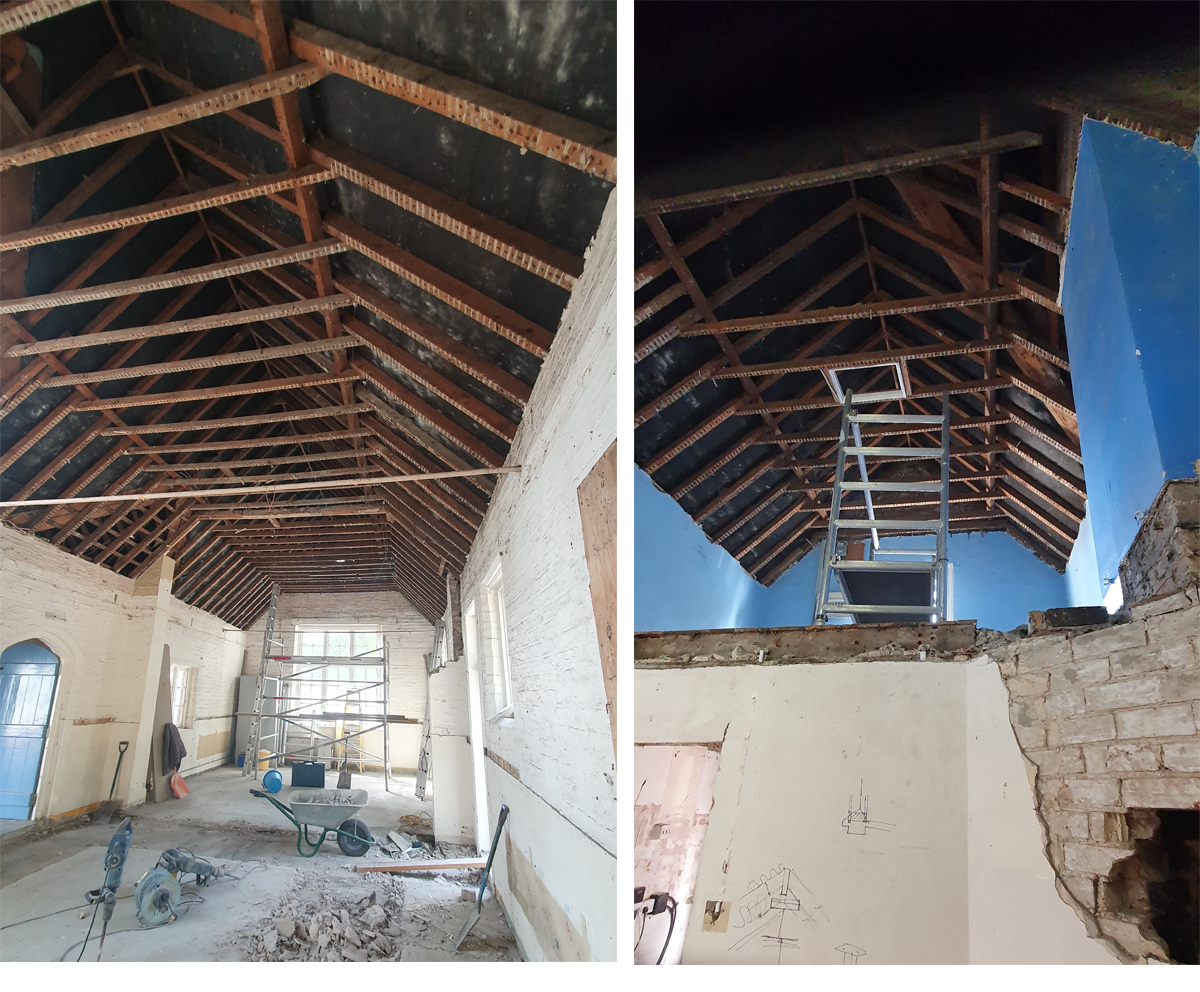 Major demolition work has started in preparation for the full refurbishment, remodelling and rear extension on Hauxton Old Village Hall. Formerly a Victorian school house, we are transforming it into a grand family home. Internal demolition has started to expose the magnificent triple height spaces as well as uncovering structural challenges!
It's been a busy Summer 2023 in our office…
August 2023
We submitted the Building Regulations pack on this small but fully formed internal remodelling and new front lobby for an end-of-terrace two-storey house in the Castle and Victoria road Conservation Area north west of Cambridge city centre. The tender pack is due soon and we can't wait to deliver this gem of a project to our clients.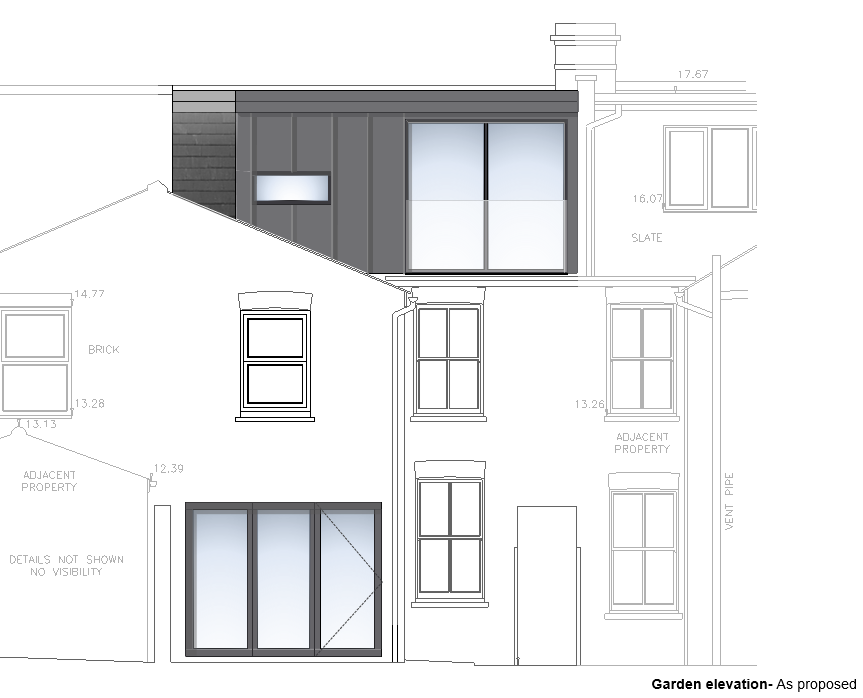 Also this month, our internal remodel and loft conversion of this terrace in the Conservation Area of Romsey Town, Mill Road area, has gone out to tender. To accommodate the growing spatial needs of this young family, we've turned the loft into a new master bedroom with en-suite, relocated and reconfigured the family bathroom on the first floor and restored a previous box room into a properly sized bedroom. We have become adept in working in constrained contexts, whether spatial, site related or budgetary!
July 2023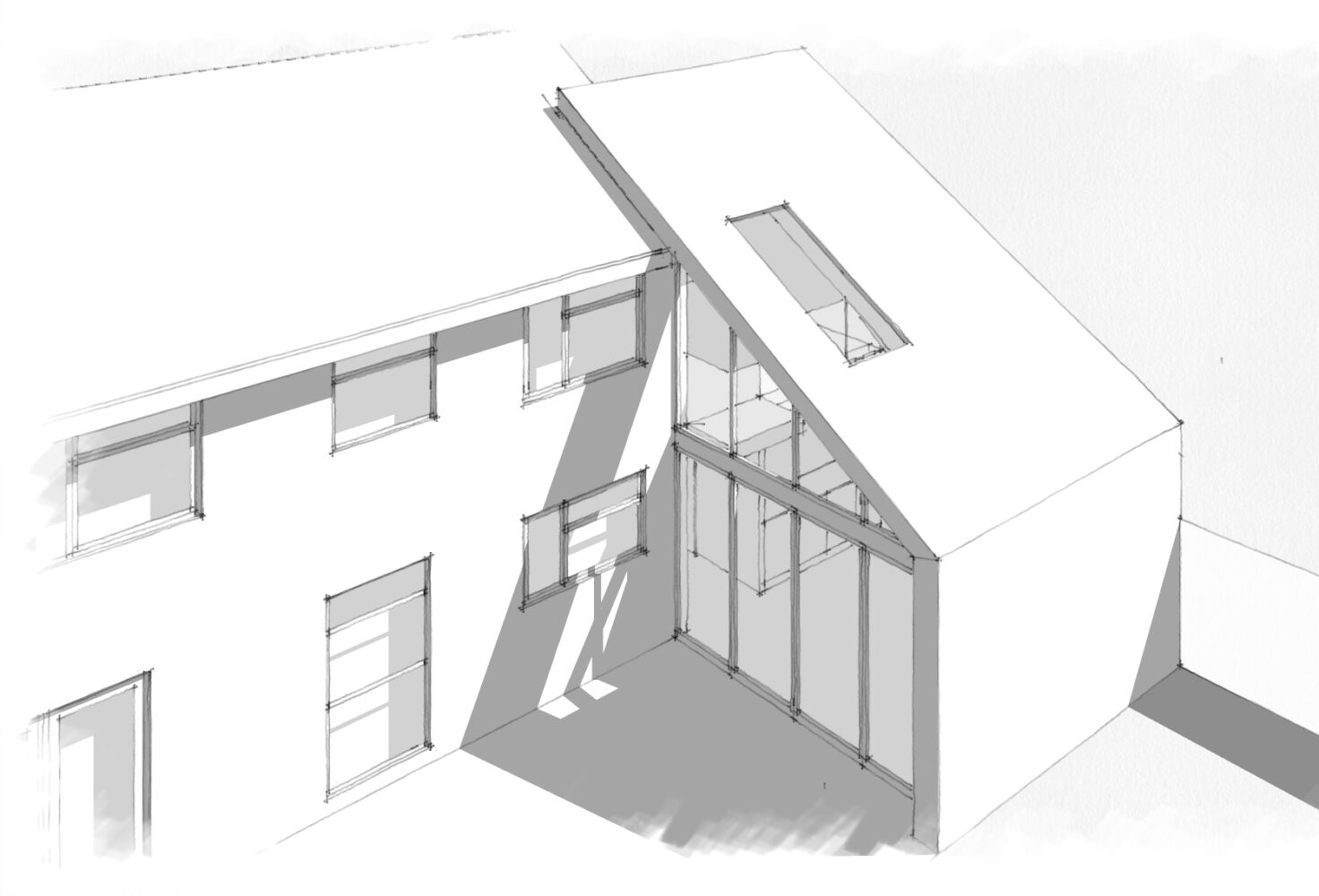 Out to tender on this two-storey side extension in Longstanton, to a two-storey detached property. Intended to house an aging relative, a flexible design was key to ensure it is future-proofed spatially, aesthetically and functionally. Our clients will be spending their retirement reading on the mezzanine level, and practicing their hobbies on the ground floor. The north aspect of the double-height glazed elevation ensures abundance of daylight and no overheating. Dual aspect generous and openable skylights will ensure effective natural ventilation.
June 2023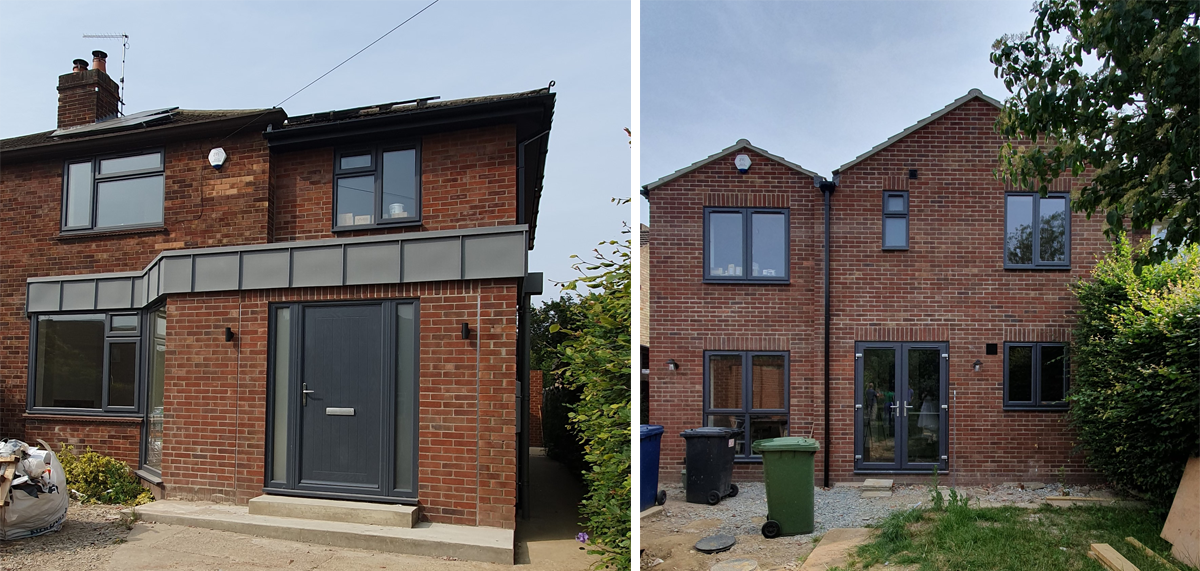 We completed the redesign of the front elevation, internal remodelling and rear extension on a two-storey semi-detached home on Priam's Way, Shelford. Incorporating the disused garage into the main house created a welcoming and spacious new entrance and open plan rear living / dining / kitchen space. Professional photos to follow…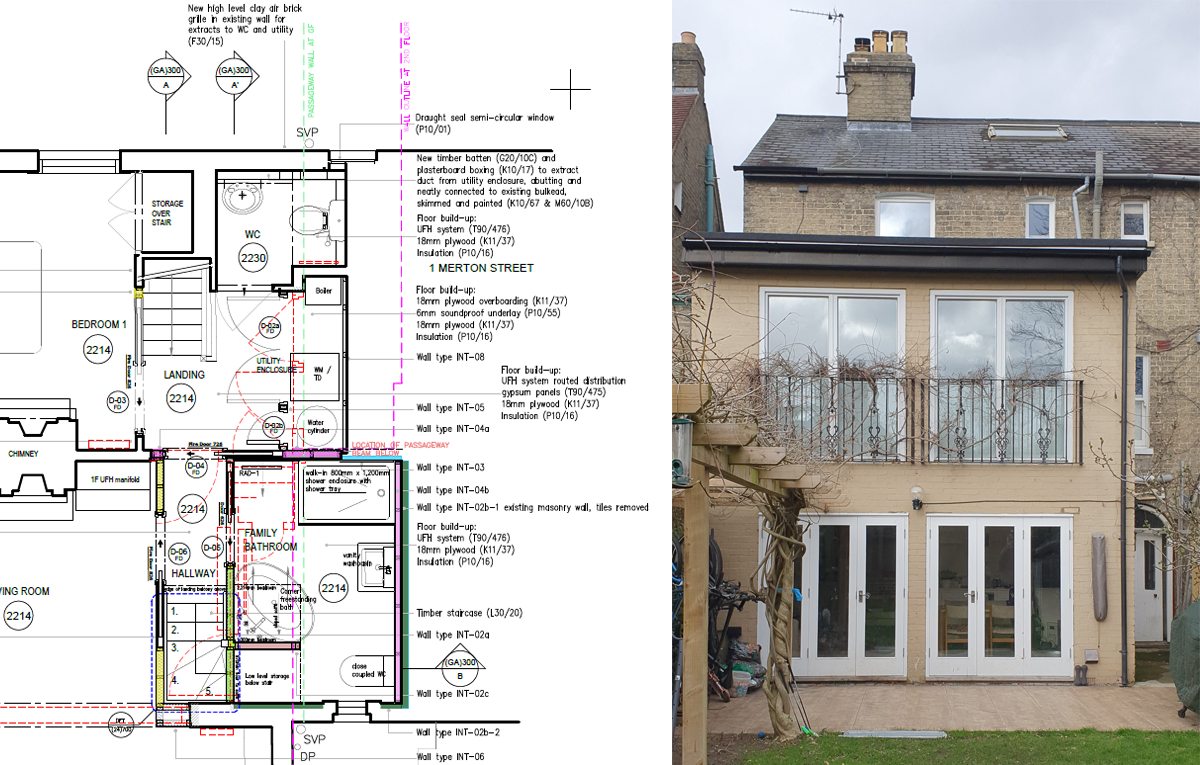 Our much prized project in Newnham has gone out to tender this month. Two photovoltaic arrays on the rear south facing aspect of this historic, Blue-Plaque'd semi-detached house are the only visible give-away of a thorough, thought-through and phased energy efficiency retrofit. Our careful and considered internal remodelling on the first and second floors optimizes internal space and brings the property up to modern standards of ergonomics and comfort.
April 2023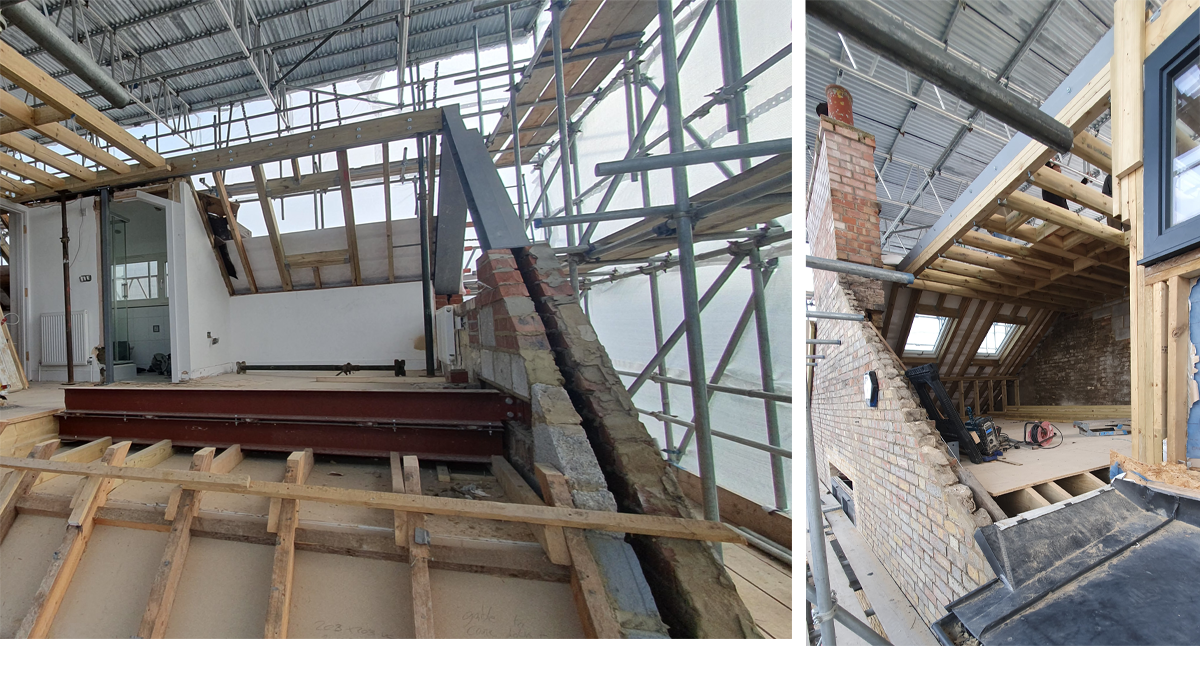 Construction is progressing fast on this major roof space remodelling in Impington. The new design links an existing attic room with the front roof space to form a continuous spacious volume consisting of a home office, guest bedroom and playroom. As a result, space efficiencies were achieved on the first floor by removing the now redundant additional single stair and enlarging the master bedroom.