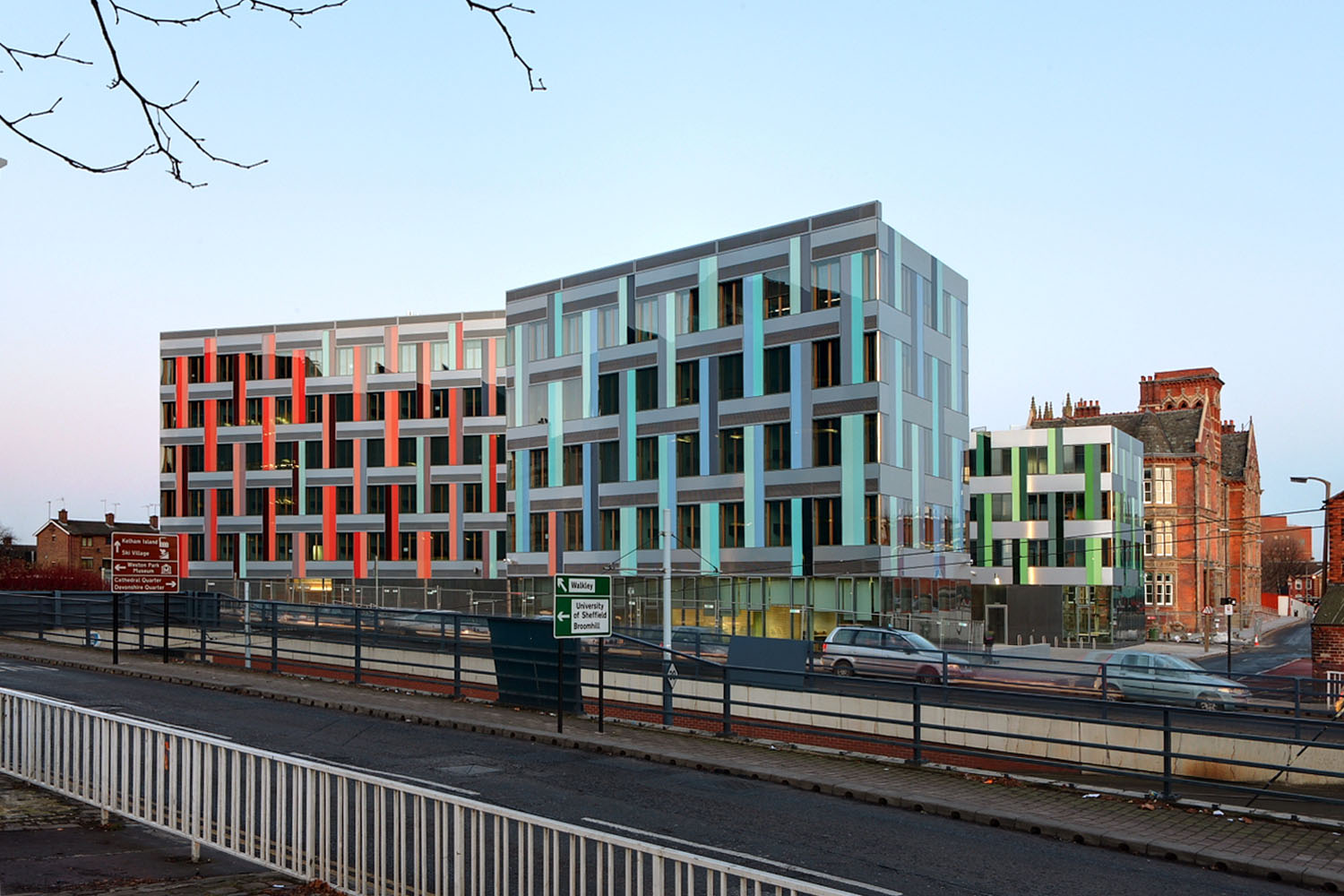 2009 Green Roofs Award
2010/2011 Project of the Year for the Building Sustainable Design awards 
"A GLIMPSE INTO THE DISTANT PAST"
This building is the new home for the University of Sheffield's humanities English, History departments and the School of Modern Languages and Linguistics. Designed by Berlin- based Anglo-German practice Sauerbruch Hutton, Dana was project associate and leader while at RMJM who acted as executive architect from RIBA Stage D until completion in 2009. The building is 90% naturally ventilated.
The most remarkable aspect of this is cracking the dilemma of naturally ventilating spaces overlooking a noisy street. The west facing facade facing the busy dual-carriageway ring road filters air from traffic noise through a perforated and acoustically buffering facade, funnelling this air into the rooms at window cill level which is then purged at high level in each room and all the way to the top of the facade through discrete vertical flues hidden within the thickness of the facade. This required a fine balance and coordination between science, technology and aesthetics that was only achievable thanks to a coherent team of professionals who fully absorbed each others' vision and demonstrated a model in successful multi-disciplinary collaboration.
Developed, manufactured and constructed by a German facade specialist, the triple glazed facade optimizes on daylight while providing thermal and acoustic insulation. The building is one of Sheffield University's latest major additions to the campus, on a key urban site that sat derelict for several years.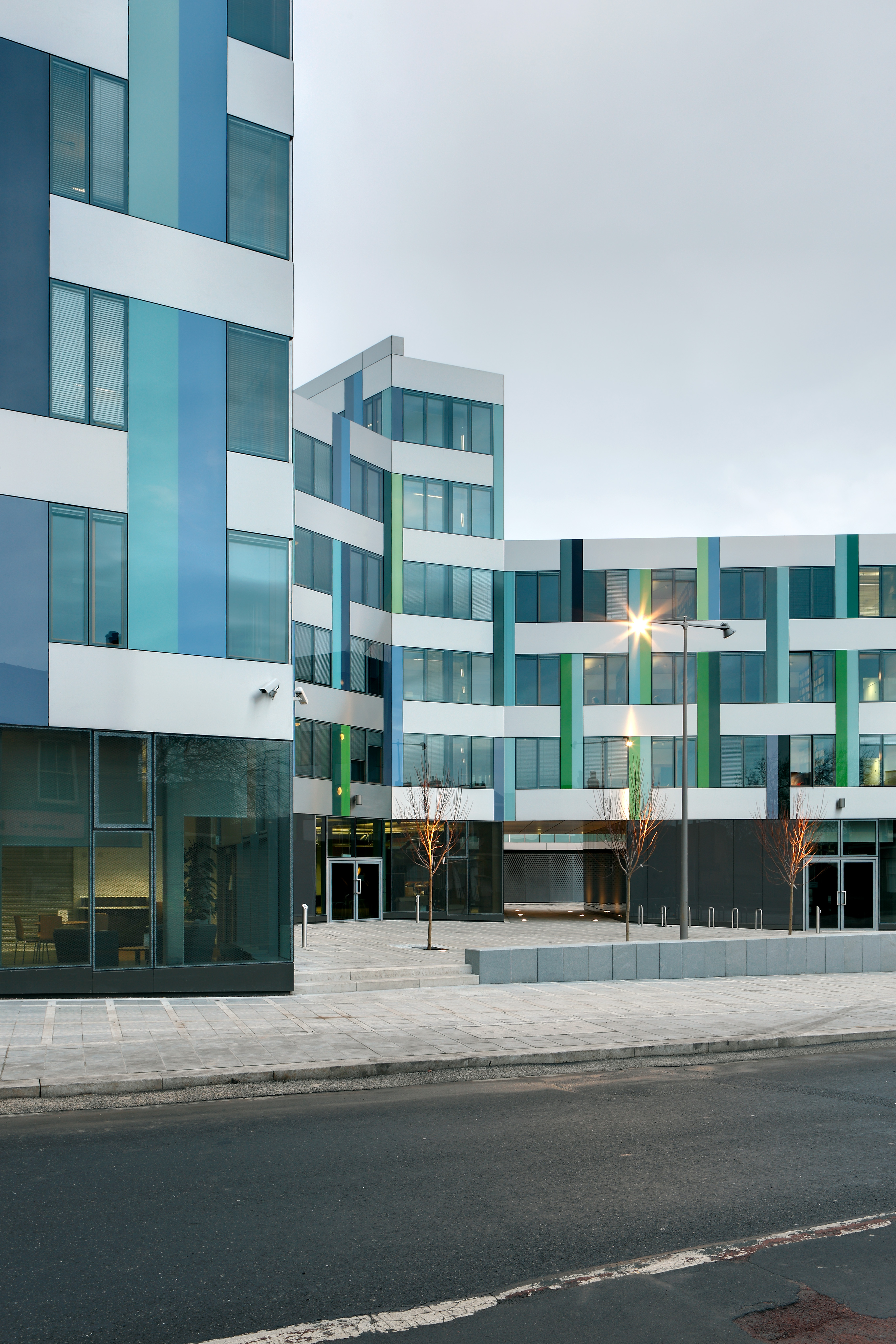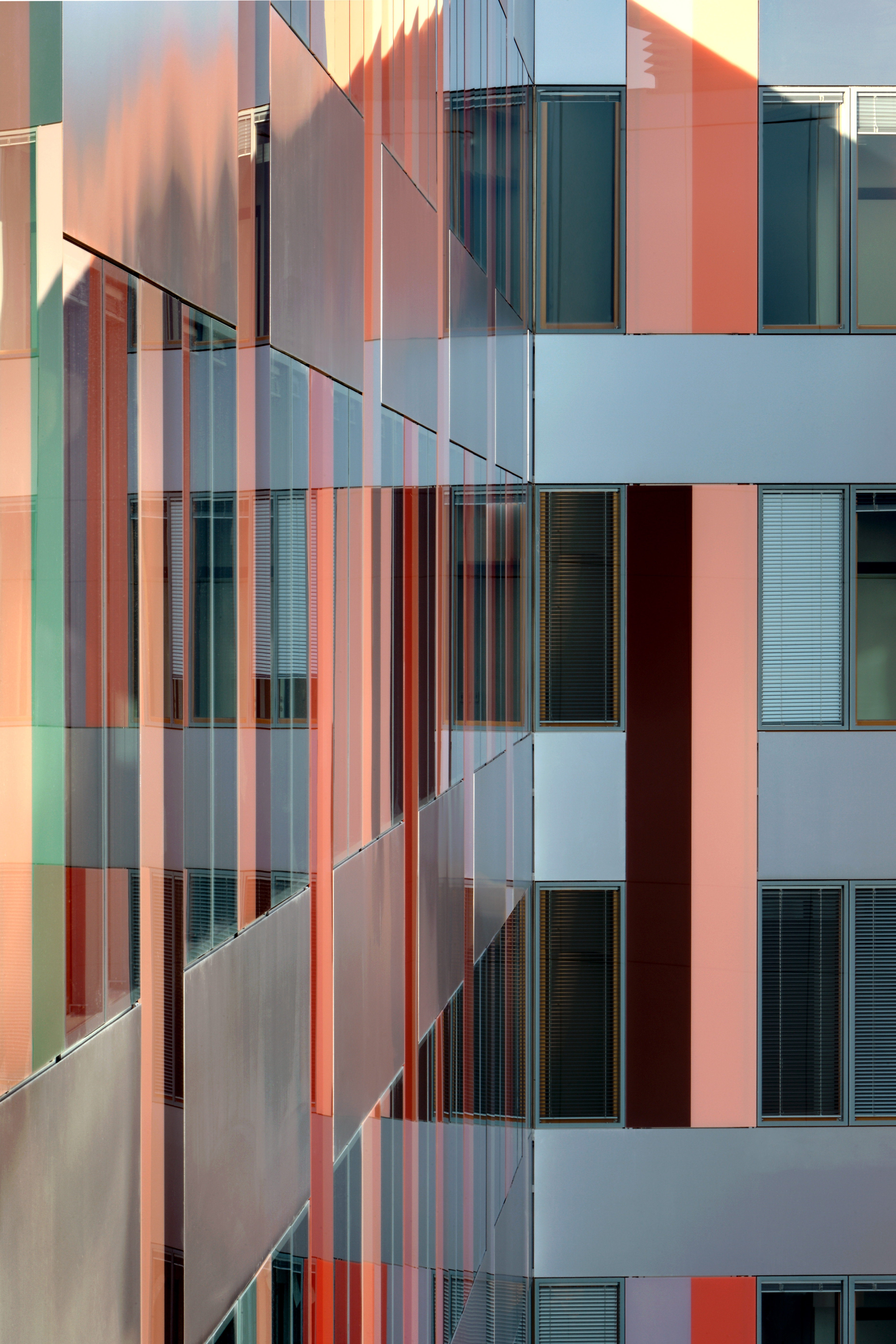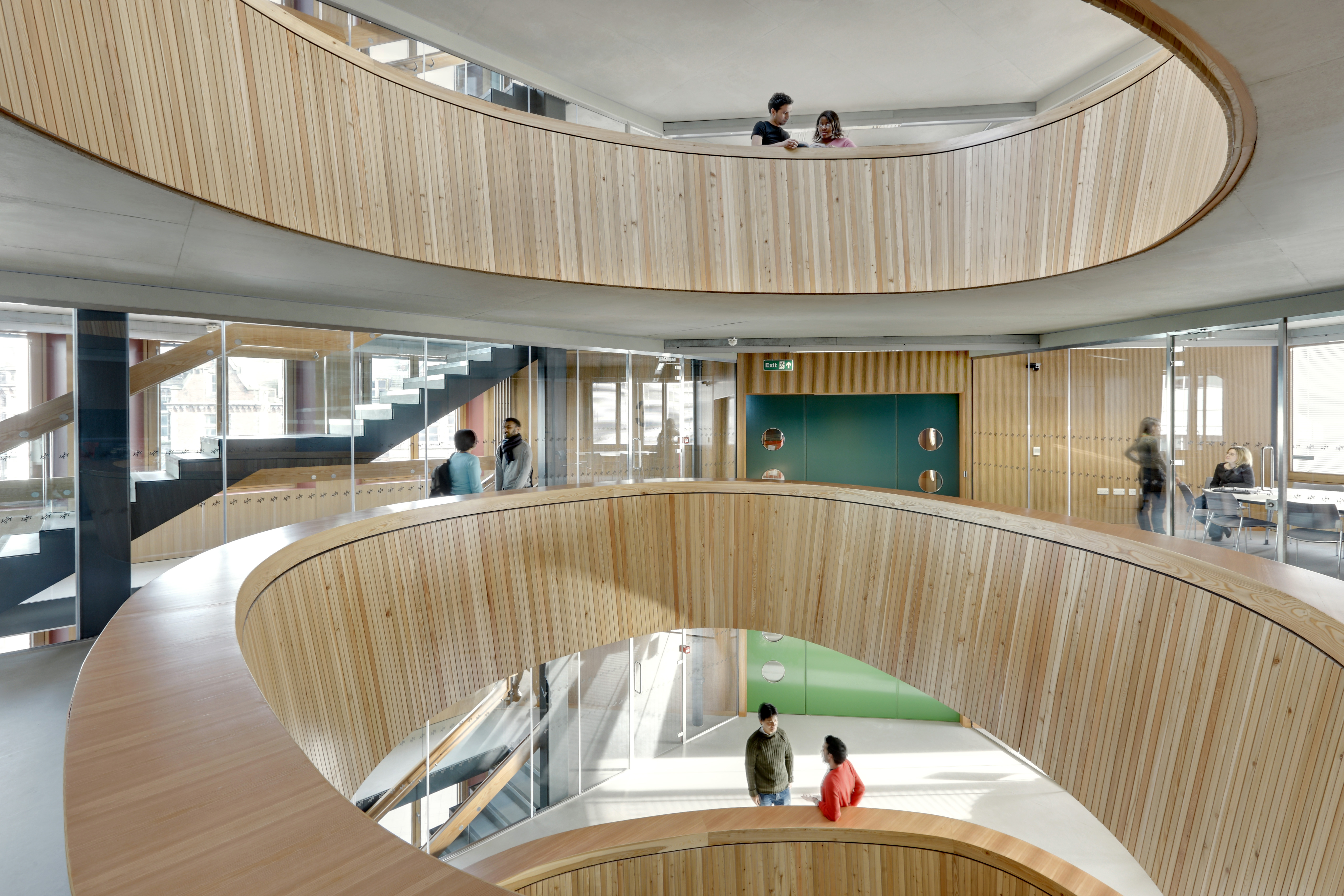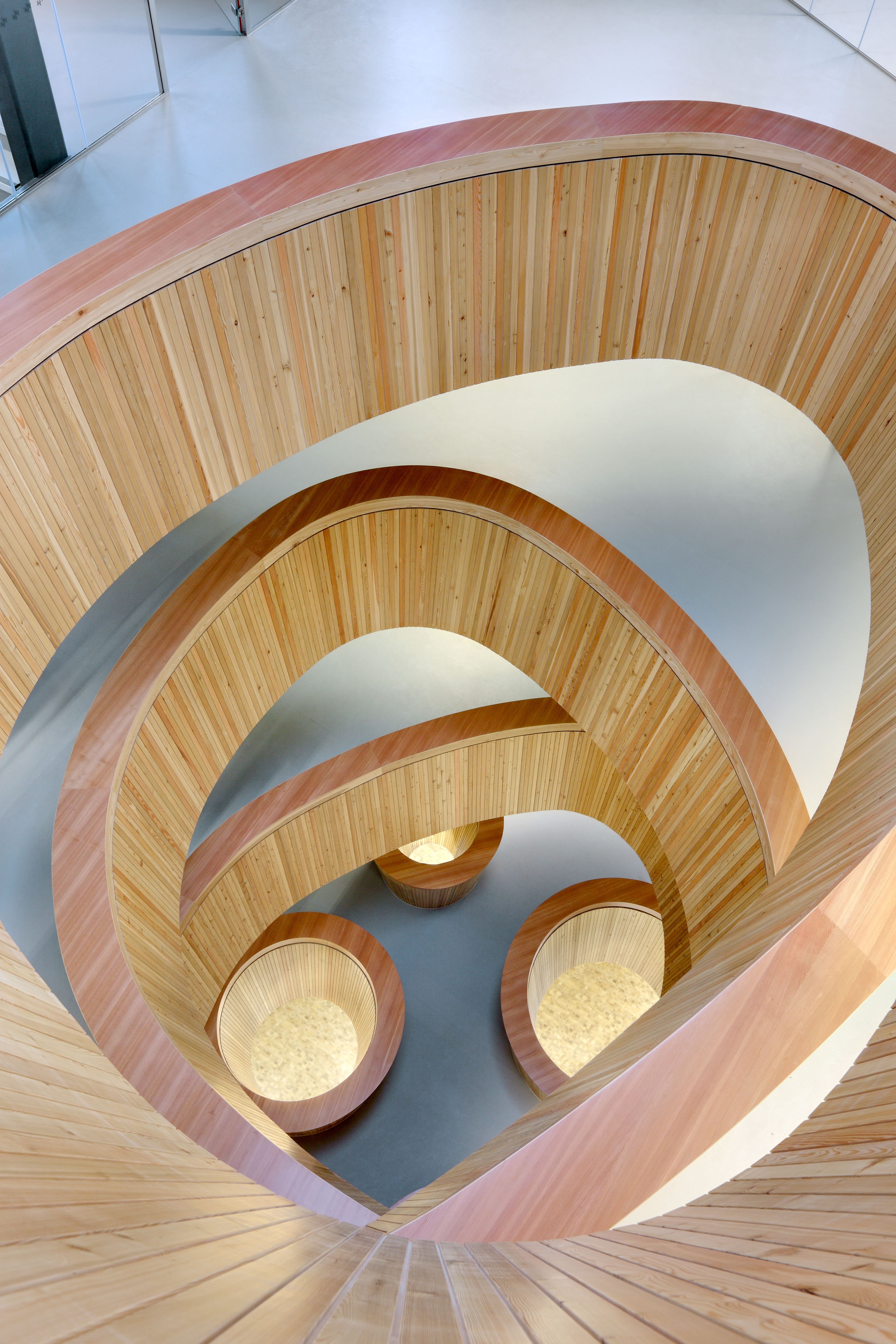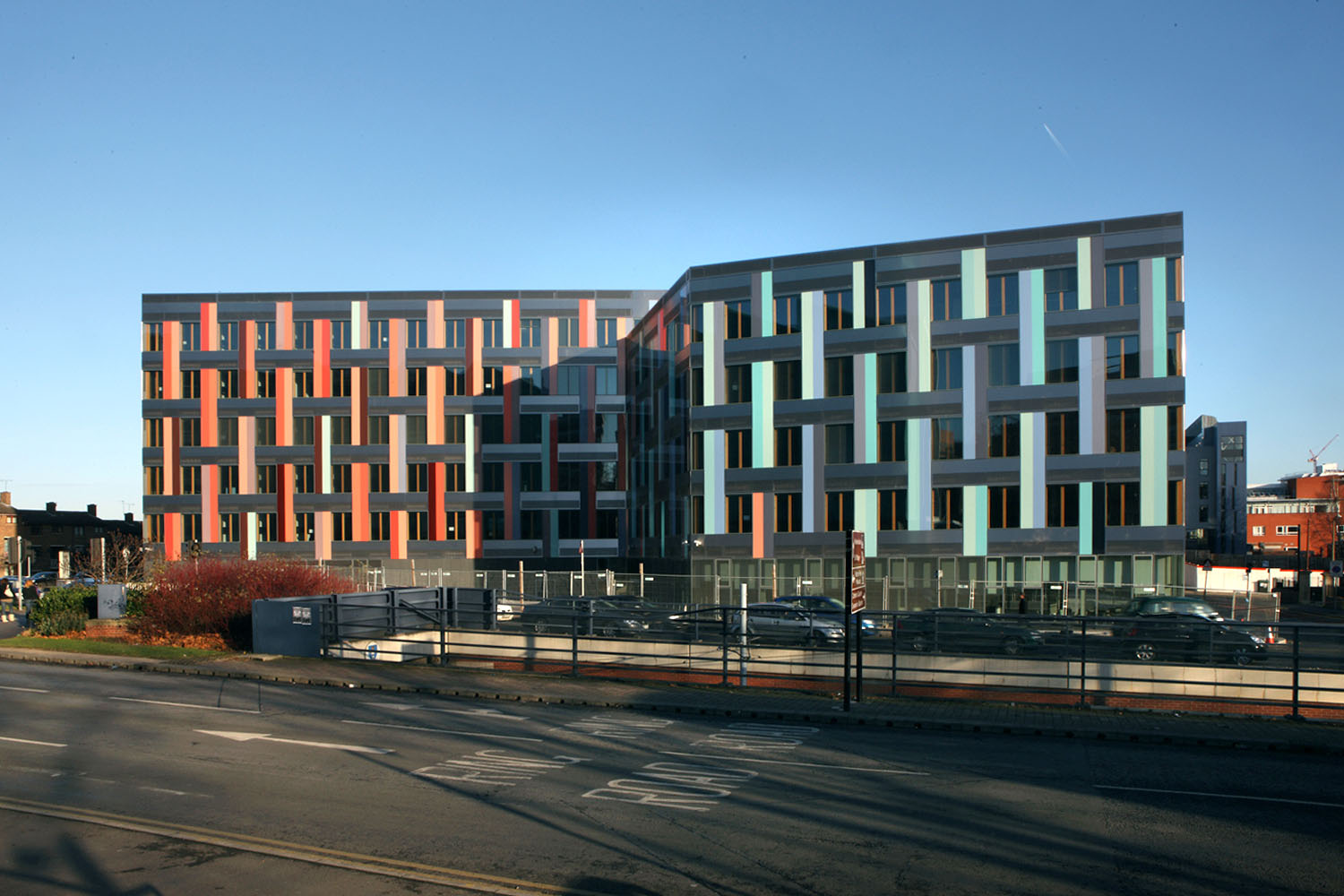 Photos © bitterbredt.de