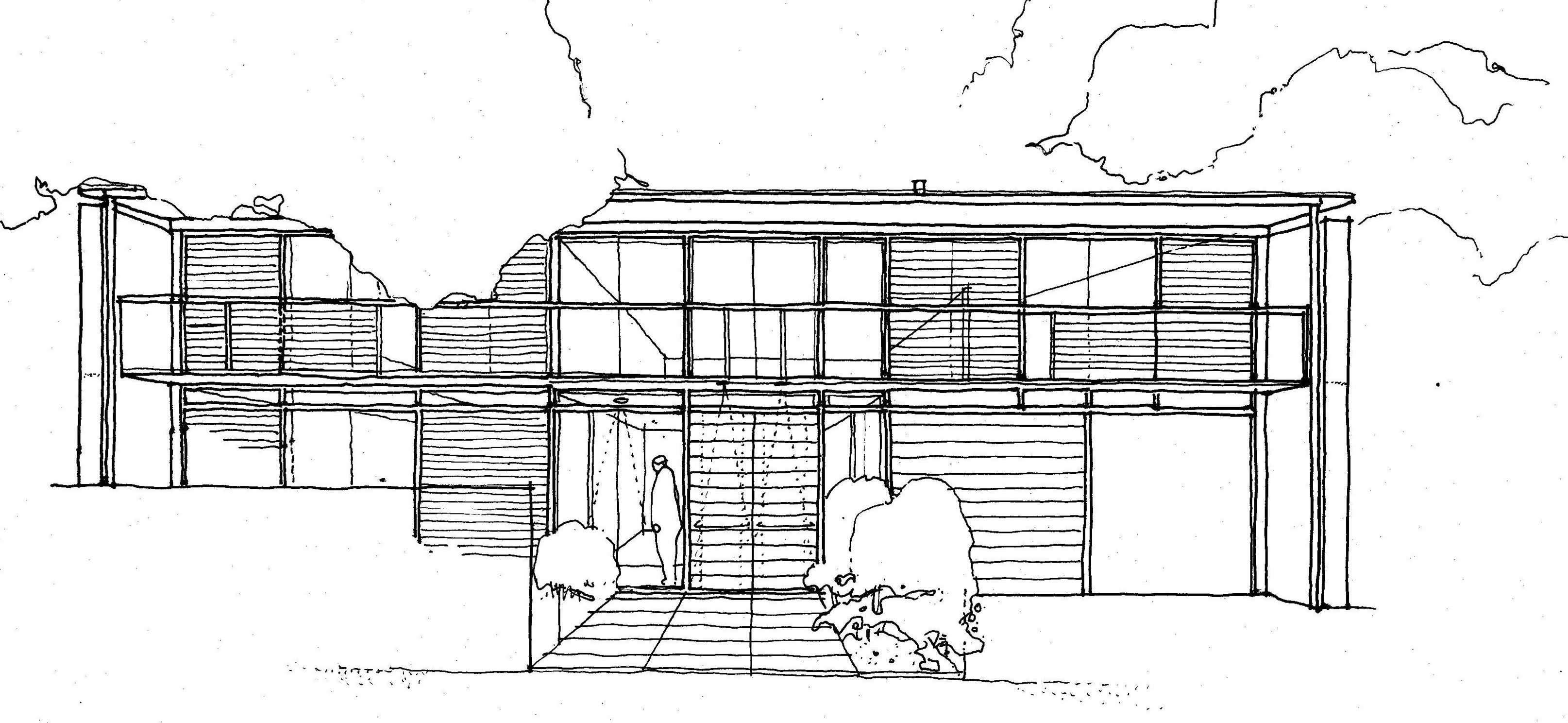 The client for this house wanted to replace an existing derelict building with a contemporary family dwelling on a sloping rural site in Yorkshire.
The accommodation will be arranged over two floors, with the main living area with full height glazing on the first floor to maximise light and views down a steeply sloping site to the open country side beyond. The ground floor, built into the slope, will contain bedrooms and utility rooms.
The building will to be clad externally in timber, and passive environmental design principles will be incorporated into the building including ground source heat pumps.