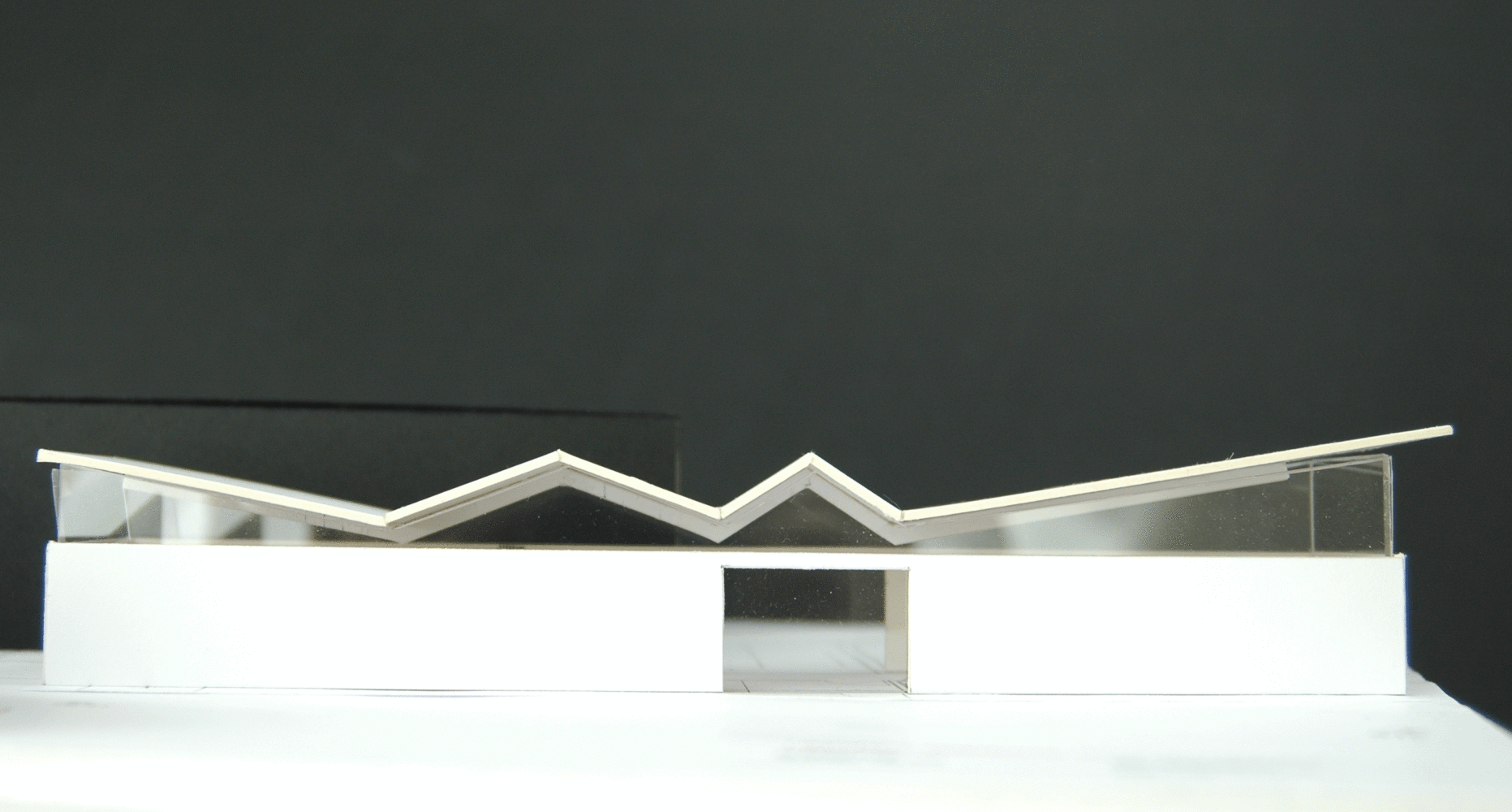 We have been approached by a local primary school to look into the feasibility of recommissioning a derelict outdoor swimming pool to reinstate it into a usable asset for pupils swimming lessons and external community hire.
The proposal consists of a new pool enclosure with changing facilities. A low lying linear volume with a floating angular roof line housing entrance and ancillary space contrasts with the solid top lit backdrop of the pool enclosure.
The collaboration between an independent swimming school business as main financier and the school will unlock wide-spread benefits beyond stakeholders and pupils, with long lasting and far-reaching positive social and economic impact.