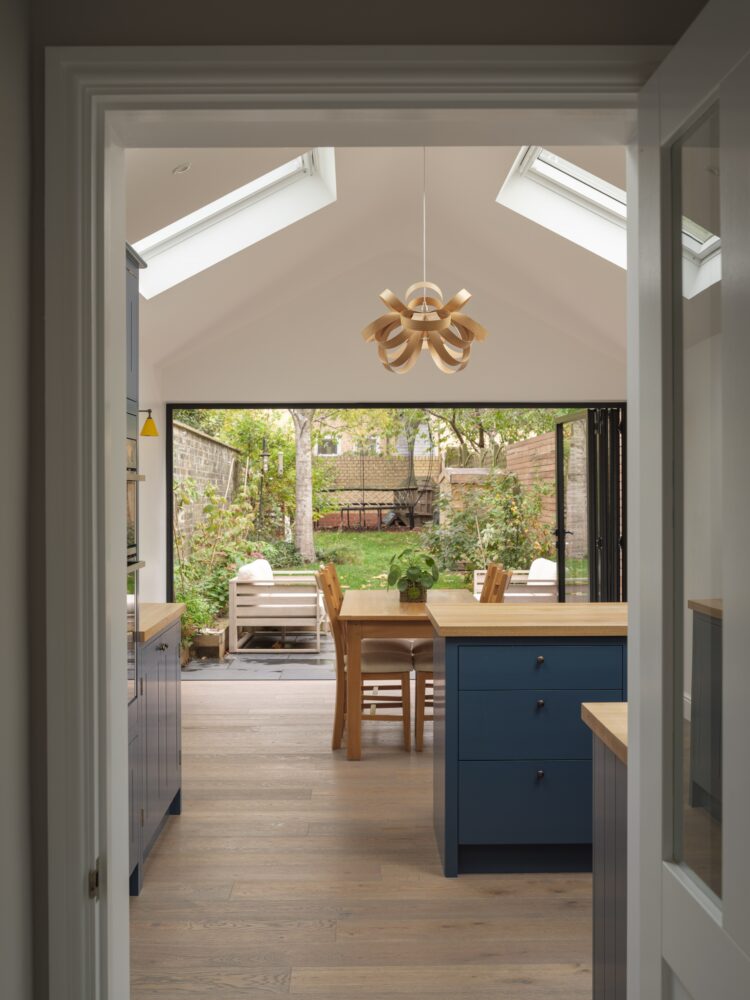 Sturton Street is a house within a house. A new two-storey rear structure has provided a much needed airy and multi-functional hallway to the existing cramped dwelling, that is poetically enchanting as much as it is down-to-earth practical. In TARDIS fashion, this compact space discretely houses all the necessary utilitarian functions.
The new ground floor rear of the house has unlocked a whole wing where the young family of four enjoys day-to-day coming together, eating and entertaining, spilling out on the garden terrace in all weather and into the quiet and secluded garden beyond, "Narnia-style".
An additional staircase off the new hallway leads to a new first floor bedroom that links to the main house through a compact yet highly efficient and daylit 'Jack And Jill' shower room shared with the master bedroom.
The existing front and middle part of the house has found a new purpose, that of respectively a bright home office and intimate, inward looking, cosy living room with a wood-burning stove.
In our clients' own words," the project has changed our family's lives day to day in such a hugely positive way."
Photo © matthew smith architectural photography