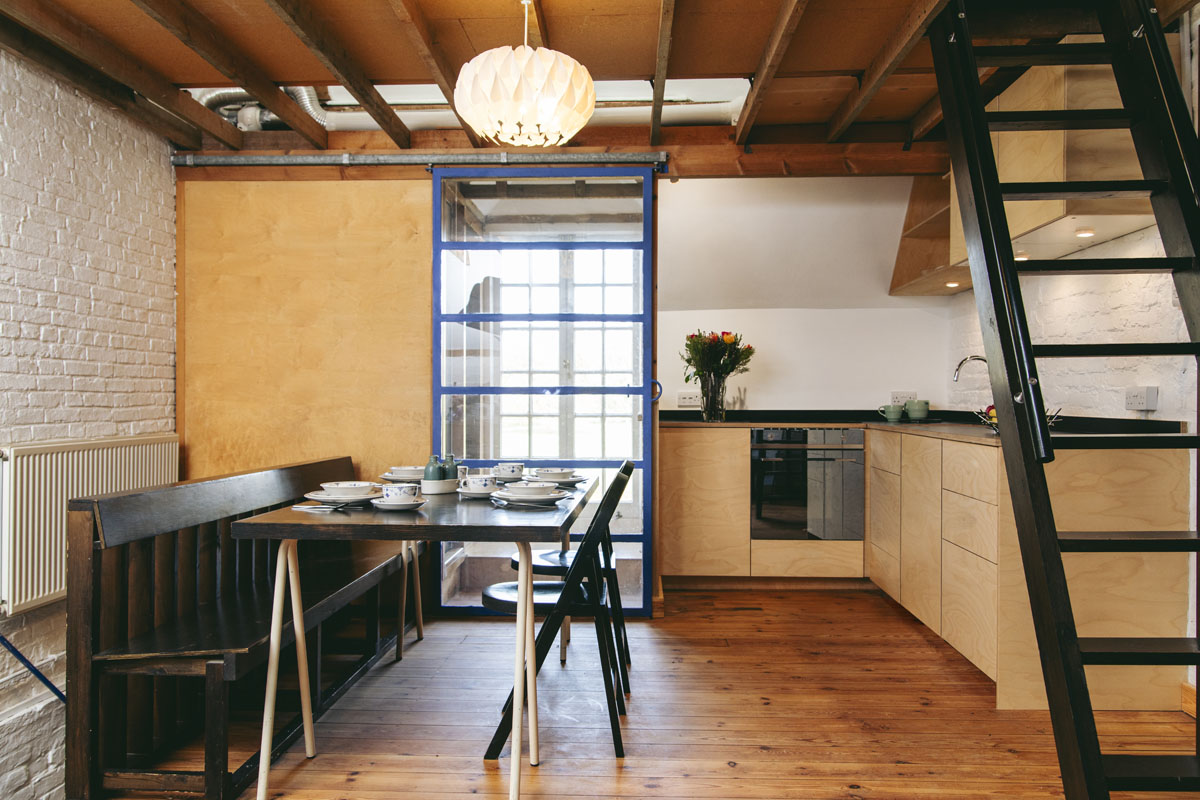 Located in the ancient Wandlebury Ring just outside Cambridge, is a 1970s loft conversion in a cottage within the converted 18th Century Grade II listed stable block. The delicately designed loft was the work of the architects William Fawcett and Diane Haigh, friends of the cottage owners.
After forty years, the loft conversion was in need of updating and refreshing. Our approach was rooted in being minimal and light touch, in-keeping with the original materials palette and in tune with the 1970s modernist architectural style, with its open plan, bright blue sliding door and compact shower room. We aimed to gently lift the existing space to meet modern ways of living. 
Having carefully assessed our client's requirements, our scope of work was defined as replacing the dated kitchenette with a new installation, new handrails to the mezzanine ladder and a built-in functional wardrobe in the bedroom. In addition, it was sympathetically redecorated, and the lighting and electric infrastructure was upgraded.
Photos © Alessandra Spairani